Does Your Audience Trust You?
With so many online resources competing for traffic, it is highly difficult for any single source to establish themselves as the main authority with their audience. To become a trusted resource, you must establish credibility for your website, which is easier said than done. But winning the trust of your customers can have immeasurable benefits, ensuring customer loyalty and increasing your overall traffic.
Website Evaluation Criteria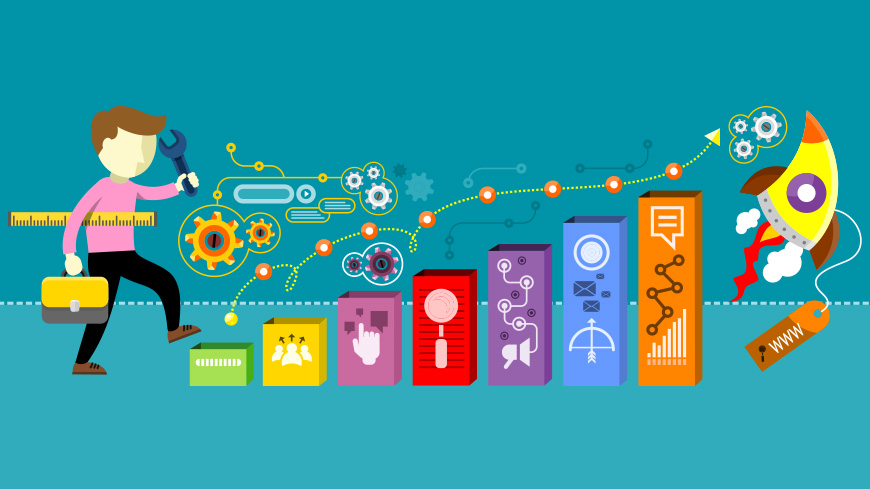 There are a number of criteria for evaluating a website as an online resource, so consider the following list when determining whether yours is up to scratch:
Authorship. For any article, you as the author should have expert knowledge about the subject, as well as credentials to back up that knowledge. You can place your biographical information and pertinent credentials in the body of the article, by-line, or the sidebar. It can also appear below the article in the form of a short author bio. If your other work can be found in other credible websites, your credibility is further strengthened. Expect readers to try to determine whether you are an advocate for a cause, or trying to market a product or service. They will decide whether there is a conflict of interest, or if objectivity is lacking.
Timeliness and Relevance. Timeliness can be quantified by comparing the time between when data is expected and when it is available. Old information becomes less useful, especially when the data is to be used in time-sensitive applications. When you conduct research, currency is a key factor in determining the strength of the data's integrity. If the data is current irrespective of outside manipulation, or has strict defined rules to delineate the lifespan of its authenticity, then it can be considered credible and relevant within its specified context. However, you must be careful in judging whether data that is no longer current has any validity in current times.
Accuracy. Your articles should be well written and thoroughly edited. Make sure to review your content, check for spelling, grammatical, or punctuation errors. Any sources that you cite must also be reliable and verifiable by anyone who chooses to scrutinize your work.
Purpose and Objectivity. Online resources must clearly define its purpose, and serve that purpose as stated. Resources should teach and explain concepts, provide information, and persuade if appropriate. If your views reflect bias, then these biases, conflicts of interest, or purposes should be explicitly stated. It is up to you to make sure your audience can tell the difference whether your content is based in fact, or simply founded on opinion.
Links. The linked content on your website should be useful, relevant, and current. Links should point to existing webpages at the time they are accessed. Whenever links lead to a 404 error, or are otherwise not available, expect your readers to question the validity or reliability of the content.
Build Your Personal Brand
It goes without saying, but your website should have a name, logo and unique URL. Keep in mind that your visitors came to you for a reason, and would like to be able to put a face to a name, and know what credentials you've earned. Give them enough information to decide whether you are qualified and eligible to discuss your topics with expertise. Your links to Twitter, Facebook, LinkedIn, and other social media pages should be up-to-date, and your email address should be valid. Also, your About page should be error-free, stating who you are and what you are all about.
Create a Good Reputation
If you're in the e-commerce industry, be sure to use recognizable badges and other symbols that guarantee the quality of your service or product, and that you stand behind your work. Your relevant business certifications or membership in accredited professional associations or academic societies should also be visible.
Reviews, comments and testimonials from your previous clients that express their satisfaction and contribute to your proven track record also inspire faith and build customer trust for new clients looking to hire you. Your work history shows that you have experience and skill; it's proof that you can get the job done.
Define Your Purpose
According to Omnicore. Before you created your website, you probably already envisioned what it would be all about. Although there are plenty of websites known for tackling numerous industries all at the same time, focusing your energy on your area of expertise will help build customer loyalty, while keeping you from spreading yourself thin. If you are still on the fence about your purpose, ask yourself what your target audience would want to go to your website for, what should they expect to see? Does your website seek to be instructional and informative in nature? Are you looking to explain how things work, or persuade your readers to subscribe to your ideals?
Consider what your mission and purpose is, at least for your website. Even though you might not include it as part of your website's content, at least you'll have guidelines that will keep your content relevant and cohesive.
Always Proofread
Disregarding proper grammar is a mortal sin for your website credibility, and can undermine your efforts. Your writing style, tone and vocabulary must be consistent and compatible with your purpose, audience, and subject matter.
Cite Your Sources
As mentioned above, your links should not only credit your sources, but also give your readers the opportunity to see things for themselves. Demonstrating transparency contributes to the credibility you're trying to build with your audience.
Do you have what it takes to win your customers' trust? Share your thoughts with a comment below.