8 Must Have WordPress Plugins for Site Optimization
WordPress is easily the platform which offers tons of customization options and packs the ease which allows anyone to create a website. Alongside it brings a variety of plugins that can get your website to the next level. Following are the must have WordPress plugins in 2017:
1.      OptinMonster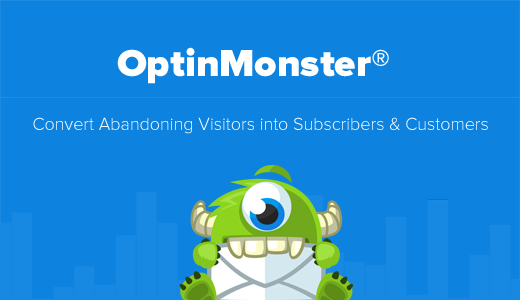 Image Source:www.optinmonster.com
OptinMonster is the frequently used conversion rate optimization plugin. There are instances where visitors will abandon your website for any number of reasons. With the help of this software, you can turn them into email subscribers.
So if you wish to grow your email subscribers, OptinMonster is your go-to tool. For any business, a pool of email subscribers is a win.
2.      WPForms
The most important factor for a business owner is to provide the customer with a point of contact so that he can engage with him; be in the form of accessibility of brick and mortar establishment or a well-developed website.
Considering its WordPress we are talking about, contacting through a website has become easy with the help of WPForms. It is a great newbie tool which offers the seamless creation of contact forms, writing help, order forms and other such forms, all with a mere drag and drop.
3.      MonsterInsights
Image Source:www.monsterinsights.com
A google analytics plugin for WordPress which allows you to connect your website with, you guessed it, Google analytics. This way you will be able to learn more about your visitors such as from where the most traffic is coming or what do they engage with the most when they are on your site.
You can then seek measures to make amends that will tailor your website as per the needs of your audience. This way you can improve your earnings from the website. Although MonsterInsights has a free version for getting the advantage of its more advanced features, you will have to buy its premium copy.
4.      Constant Contact
Another plugin, another wonder in the space of WordPress. Constant Contact offers the best email marketing solution such as for building email lists to subsequently sending each of your subscriber's emails.
For any first timer, it can be a quick method to get started. The plugin comes laden with built-in tools. One of those is integrating signup forms which complement OptinMonster, above, as well.
5.      Sucuri

Image Source:www.sucuri.net
For any business owner be it online or not, security issues are a major concern. Well now you can rest, if your website is powered by WordPress, you have Sucuri at your disposal. In 2017, website owners can enjoy the Sucuri's web based firewall to protect your online business.
What the plugin does is, it prevents your website from DDoS attacks, malware threats, XSS and brute force attacks. In short, pretty much from all sort of attacks online. Your website might be doing well but for how long? Secure it with Sucuri.
6.      BackupBuddy
It is usually a healthy practice to back up your data. Same is true for any website. You ought to have a backup in the case of any loss of data or hack. Tell me, are you geared up to afford to lose the business and customer's vital information? No business is!
Therefore, backup of data is equally essential as is the security of a website. So the recommended antidote is BackupBuddy due to its reliability and seamless procedure to create backups. You can restore the data to your WordPress website with only a couple of clicks too.
7.      Yoast SEO
Image Source:www.yoast.com
The plugin needs no introduction, although, it was called WordPress SEO by Yoast, formerly. Its intent is to optimize your WordPress site for search engines. By optimizing for search engines means your site has the greater likelihood of ranking higher in results on Google, here are some Yoast alternatives.
Not only does it lets you insert meta descriptions but overhauls the overall website.
8.      W3 Total Cache
When doing SEO, speed is still the most important factor experts look to capitalize on. Websites with fast speed rank high on Google. This paves way for increase in traffic leading to even more conversions. With the help of W3 Total Cache, your visitors are served compressed and cached versions of the files thereby leading to reduced server load and faster loading times.
Thus, above are few of the must have plugins that can launch your business to newer heights.