6 Tips for Designing an Email Newsletter
You already have an email marketing strategy, a perfect offer for your loyal customers but don't know how to design an email newsletter?
What do we understand as an email design? Mostly colors and images, and in rare cases fonts. In fact, the topic is quite deeper.
The main aspects to take into consideration when designing a new email newsletter are:
Email template size
To me, this is the most complicated and simultaneously the most important topic which should be divided into two subgroups: weight and dimensions.
Weight
Here are two reasons why we should pay attention to the weight of the emails:
For quick and easy download of emails, especially on the mobile devices;

For correct display on computers and smartphones.
It takes about 12 seconds with the average speed of mobile internet connection to download a message which weight is 25 MB. That's too long which is why it is crucial to compress the images before uploading them to your templates. You can use TinyPNG tool.
Email HTML size for Gmail and Yahoo! Mail is 100kb. Otherwise, your message will not be correctly displayed.
Dimensions
There are no strict rules for the length and width. But the most popular dimensions are:
600px width for the desktop devices, while for the mobile devices it is: 320px for vertical (portrait) and 480px for horizontal (landscape) view. Templates of these sizes will be correctly displayed on all devices.
You will find more detailed information regarding the email template size here.
Mobile friendliness/Responsive web design
Image Source:www.stripo.email
Speaking of dimensions, we could not omit mobile friendliness. What does it mean? Mobile friendliness, also known as responsive web design, provides adaptivity of separate parts or complete emails of yours to mobile devices. It fits your images to the width of any device. Also, responsive web design allows choosing which blocks of your emails to show and which to hide for mobile devices. And the most useful feature is — when necessary, RWD places all images one by one vertically in order to avoid horizontal scrolling.
With some editors, you will need to make changes in HTML codes, and some editors like Stripo.email editor provide built responsive email templates for use of which no HTML skills required.
Images
What images should you use? Where can you get them to design a newsletter? The best idea is to hire a designer or photographer. But if you lack time, there are some online tools where you can find images and look for inspiration. There are no general recommendations on which pictures to use: people or nature for a banner as images reflect the theme of your newsletters and set the mood.
Proven tips on how to choose proper pictures when designing email newsletters:
Choose only photos of high quality.

Use close-up pictures.

Pick cute or up-and-coming images.
For more information regarding the images, read this article.
What a sweet little puppy. Even those who have no pets will read that post.
GIFs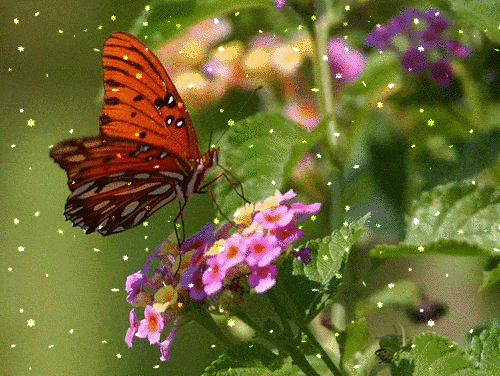 Image Source:www.cheetaho.com
When you want to make some changes to your emails or for special occasions and definite dates enliven your newsletters, add GIFs. They are meant to entertain the customers and grab their attention. You can either animate the whole image or just a small part of it. It's at your discretion.

Note: Make sure you compress the images and GIFs you use in your newsletters.
Fonts
We all know that there are web safe fonts. But we can't constantly use them only. What if they are not beautiful enough? We do our best to try out new fonts. In some cases, they are not properly displayed or our clients don't see what we want them to. Here, we come for help to family fonts.
How does it work? When the font I applied in my email is not supported by an email client or a mobile device, the system will automatically replace it with the web safe font I have specified and set as the default one. Now you can do it for your emails.
For more detailed information on fonts, read the "A type of Email" book by Paul Airy.
But what should we do when we want to use the decorative fonts for festive newsletters? They are never displayed correctly as a text itself. If you want to apply a decorative font, place the text over a banner or any other image in your emails, as in this case the text is recognized as an image and is shown the way it is.
There are many interesting ways for products display, and it all depends on your creativity and rich imagination. Be it just one item displayed in your email, or a wide range of them.The quantity of items doesn't really matter, but investigations show it's necessary to provide a description.
Note: You may even animate the products display if you wish. This will help you grab customers' attention. But use this feature seldom.
CTA button
Image Source:www.mymailout.com
This is the core of any marketing email. We need to persuade our customers to do what we want them to: be it buying our products, using our service or even leaving a comment on our website. A newsletters' goal is to let people know what they should do. Thus, the CTA button in our emails should be big and bright. Never use two-three different buttons, like "Buy toys", "read more" etc. Do not frustrate the customers.
Exception: when you display a wide range of your products and place a button "Shop" under each snippet.
When designing an email newsletter, apply " full-width button" option for mobile devices.
Summary:
How to design an email newsletter and make it look professional:
Choose a strategy.

Write a fascinating subject line.

Stick to the newsletter design size.

Apply web-safe fonts or place festive ones over a banner;

Always add a company logo, signature and apply brand colors.

Make the CTA button bright.

Before sending out a newsletter, check the way it will be displayed on different devices.

Use responsive email templates.
May you write effective marketing campaigns and may you succeed in all your endeavors.