Best Graphic Design Skills to Go with Digital Marketing
A key to effective online and offline marketing is a good design. But, sometimes, not all entrepreneurs have the time or resources to create a compelling design and ad copy to make a marketing campaign work. That is why marketers also need to have some graphic design skills to become more effective in their line of work.
If you are a marketer or even an entrepreneur who wants to take your projects or businesses to a whole new level in terms of design, then it is time to improve your graphic design skills. This article will help you with that as we have compiled some basic aspects of graphic design that every marketer needs to learn.
What does a graphic designer do?
A graphic designer's main job is to convey information or concepts in a visually-appealing, thought-provoking, or inspiring manner. They can use both manual and digital methods to accomplish this task. In the digital age, graphic designers use computer software to create different kinds of print advertising, product packaging, and other design projects, whether for personal or commercial purposes.
As an example, a graphic designer will know how to create any kind of design template. These templates will serve as the base of any graphic design project that they want to or are commissioned to create. Examples of templates are website theme templates, business certificate templates, business card templates, wedding templates, restaurant templates, ticket templates, menu templates, packaging templates, and a lot more.
The skills needed to become a good graphic designer can easily be replicated by anyone, especially regular marketers or entrepreneurs who wish to spice up their business' design portfolio or advertising campaigns. To achieve this, what one mainly needs is to understand and develop basic graphic design skills.
Listed next are basic graphic design skills that every marketer or entrepreneur should know so that he or she can create engaging designs. Read on.
Image editing and corresponding tools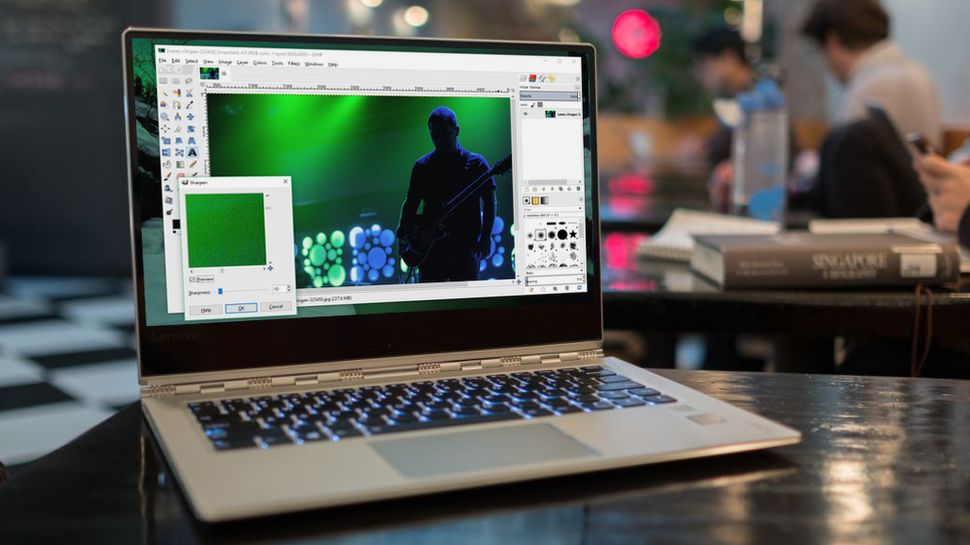 Image Source:www.techradar.com
One of the best ways to make an article, blog post, or social media update appealing is to add a picture to the post. This aspect is especially important for marketers and entrepreneurs since they benefit when their posts are exposed to as many people as possible. For marketers to do this simple task on their own, learning basic image editing and how to use different image editing and compositing software is vital.
The absolute beginner can begin using online image editing tools, and then level up to more advanced graphic design tools such as Adobe Photoshop, Adobe InDesign, or Adobe Illustrator. There are also free online image editing and graphic design tools you can use.
Photography
As mentioned earlier, the use of photos in any web posts or printed documents can drastically change a reader's perception of the material. Therefore, if you want any graphic design project to be more compelling, you should start with learning about photography.
Basic photography skills you should learn include simple things like basic lighting, the rule of thirds, understanding negative spaces, and using your camera's lens settings to your advantage. Anyone can read about these basic photography principles online and can readily apply them to the next photos they take.
Remember, as a marketer, you do not always have the access to nor the budget to hire a professional photographer. Yes, you may use stock photos, but nothing beats using original photos taken from your business establishment. Photos you take yourself also help show authenticity and that can translate well for your brand.
Typography
Image Source:www.medium.com
Another graphic design skill marketers need to learn is typography. This a broad aspect of graphic design, but if you are just starting out, you can begin learning the most basic information about typefaces, and spacing and arranging them. There are also a lot of free typography tutorials online that you can study to help jumpstart your graphic design skills.
Color theory
Understanding how colors complement each other and how you can use that to create a lasting impact on any graphic design project is an important skill that any marketer or entrepreneur needs to learn. This skill involves making sure that all the graphic design elements in a project have color balance and complements each other well.
As a marketer, you can practice this skill by exposing yourself to designs with good color harmony. Look at sites like Pinterest, DeviantArt, or Dribble. Alternatively, search for different iconic marketing campaigns. You will acquire these skills as time goes by and you will be able to discern if a certain graphic design works or not just by looking at it.
Layout and print production
Image Source:www.udemycoursesfreedownload.com
A graphic designer's job also involves creating document and web templates like brochures, billboards, rack cards, certificates, and forms. As a marketer, you can also learn how to do these things by familiarizing yourself with the different layout and print production techniques that professional graphic designers follow.
To illustrate, as a marketer, you would often need to create printed promotional materials. To make your job easier, you can begin to learn simple desktop publishing skills and learn how to layout documents in Adobe InDesign. This may seem a lot to take in at first, but you will surely get the hang out of it through diligent practice.
User interface and user experience
Another important yet intuitive skill that graphic designers need to learn is developing a great user interface and user experience. Some might argue that this design principle should only apply to web developers, but that is not the case. Graphic designers and anyone else who may want to hone their graphic design skills should learn this so that they can see the big picture of the things that they are creating.
Marketers need to understand and learn about UI/UX so that they can create advertising campaigns and other marketing materials that will specifically target customers while being useful to them. For example, marketers can create a business website design that encourages visitors to click or read an article more.
That sums up this short list of different graphic design skills that every marketer should learn. Remember, practice trumps theory. All these tips will not do you any good if you do not make the time to apply what you have learned.